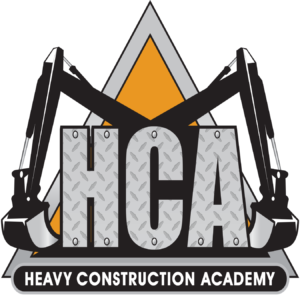 [video_grid]
Check out what our students and graduates are saying about their experiences with Heavy Construction Academy.
---
"I came from northeast Pennsylvania to the Heavy Construction Academy to get skills to learn a new trade and make me marketable in the job field. I learned a lot in the time I was here."
– Mike Musial
---
"It's a very user friendly program. They can communicate you through the radio, and you can apply everything [the instructors] tell you on the fly."
– Jerry Dyer, Marble Falls, TX
---
"It was a great use of my G.I. Bill to learn a new trade. We're learning from industry professionals how the industry works, with a lot of good stick-time and practical knowledge."
– Keith Carnes, Indianapolis, IN
---
"When I got here my impression was that I was a little nervous because the only thing i ever ran for equipment before was like a 1957 Ford Front End Loader. My first day they put my on the biggest level 1, it's pretty awesome."
– Kyle "Pikachu" Ware
 "I got a job with a geothermal company in New Jersey as an excavator operator three days after graduating two weeks ago. I just wanted to say everything I was taught in school was spot on, and Eric and Dave were fantastic instructors. Their expert advice on the proper use and maintenance of equipment really paid off in the sit down interview, and when I had to demonstrate I knew how to properly operate the equipment. Please forward this to both Eric and Dave to express my gratitude for being great teachers. In addition, I would like to thank the entire staff at the school as well."
 – Ed Thomas
 "I started working for a solar company the Tuesday after returning from school. I am currently working a site in Spencer, NC but have worked at several different locations in NC since March. I started out making 18.00/hr. I enjoy working in the solar farm industry and getting to operate several different pieces of equipment. I and am thankful for all the instructors who taught me while at the school! They were great! Especially, Bill! Thanks again."
-Brandis Kackos
"I just wanted to thank that Academy for making me an Operator… I make 15.75/hr. and I work 60 to 75 hours a week. I just want to give a special thanks to Bill, Jim, Sean, and Mac.
The best thing about this company is I get to travel. I'm now in Miami, Florida and next I'm going to Houston, Texas."
-Anthony Gibson