Course Information and Training Requirements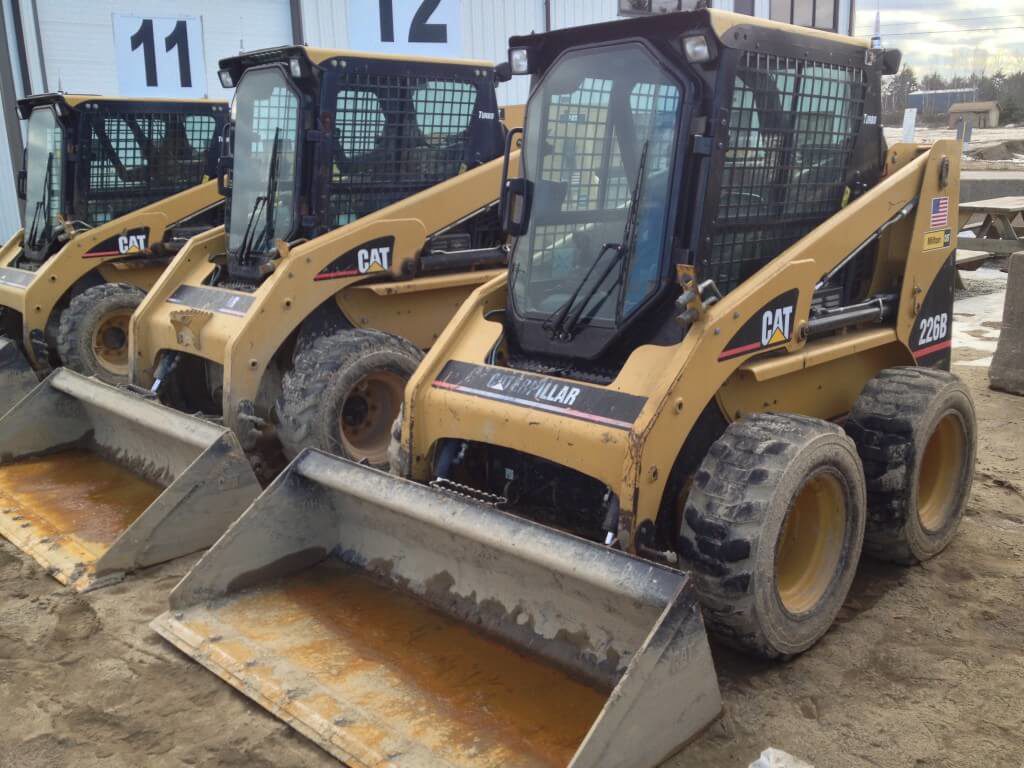 With the right skid steer operator training, you'll be ready to work on a variety of construction projects. That's because skid steers are versatile machines that are used in a range of settings for tasks like demolition, landscaping, digging, excavation, and more.
If you're interested in learning how to operate a skid steer, our professional instructors have the experience and certifications necessary to successfully train students who wish to embark on an exciting and rewarding career in construction.
To learn more about this program, check out the information below. And feel free to contact us at any time if you have additional questions or want more details regarding the cost of certification.
Who should consider taking this course? Anyone who wants to start a construction career, or who is ready to advance their existing career by learning how to professionally operate a skid steer should definitely consider taking this course. Plow operators and loader operators can also benefit from this program.
What can you expect after completing this course? You'll be certified on eight different pieces of heavy equipment, including skid steer certification. We have job placement assistance available to you through our Career Services department
How long does the course last? Just six weeks.
Are there any prerequisite requirements? No, there aren't any prerequisites or licenses required to sign up for our programs.
How should you prepare for this program? You don't have to do anything special to prepare for this course. Just come ready and excited to learn!
What can you expect to learn from this course? You'll learn how to drive a skid steer safely, even in areas that are difficult to navigate. And you'll discover how to use the machine to lift a wide range of items and perform myriad tasks while avoiding risks and hazards. Beyond that, you'll also learn how to operate a front end loader, backhoe, off road dump truck, roller compactor, bulldozer, motor grader, and excavator.
Want to see what students have had to say after completing our programs, including our skid steer certification course? Check out their testimonials.
Career Options and Certifications
The overall job outlook for skid steer operators is positive. Reports indicate that job availability in this field will increase by 12% every year, so new opportunities will continually become available to those with the right qualifications. And, to take advantage of those opportunities, we have job placement assistance available to you through our Career Services department
When it comes to how much you can earn as a construction worker with skid steer certification, the average is $18-25 per hour. Also, according to the U.S. Board of Labor Statistics, you can expect to earn an average of $48,000 annually in this field.
The main skid steer training requirement is seat time. That's why we've put together specific modules that focus mainly on seat time and hands-on training. Although job duties for skid steer positions will vary by industry, our comprehensive course will prepare you for any challenges you might face on the job so you can operate heavy machinery with confidence.
Skid Steer General Questions
What is the difference between Bobcat vs CAT skid steers?
The key difference between Bobcat and CAT skid steers is their manufacturer. These are two of the most popular brands on the market, so you're bound to use them at some point in your career. Plus, these brands offer various models of skid steers that come in different sizes, and there are also many attachments that will make your job easier while using one of these machines.
Do you need to seek out a CAT or Bobcat certification course, in particular, to use that specific brand of skid steer? No, our skid steer course will teach you how to operate this type of heavy machinery, regardless of which company produced it. Before you know it, you'll be driving a skid steer like a pro!
Your Future Career Awaits. Call Us Today!
Our skid steer training is taught by professionals who have many years of experience operating heavy machinery, so you can rest assured you'll receive a high-quality education when you enroll in any of our programs.
Need help making arrangements to attend a course? We have students from all over the country who attend our programs, so we can help with lodging and financial aid for those who qualify.
Call 888.772.9002 today, and get ready to dig into your new career!